Births, Deaths and Marriages
Births, Deaths and Marriages Registry
Accurate, reliable and efficient maintenance of all BDM records.
Fully meet legislative requirements.
Rapidly respond to legislative changes.
Minimise registry overheads.
Guarantee data safety and integrity.
Births Deaths and Marriages Registry Offices (Bureaus of Vital Statistics) are at the forefront of social management and vital record keeping.
Everyone is touched by the vital record management function of a Registry Office, whether as a result of their own family genealogy (birth records, marriage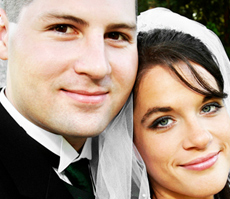 records or death records) or through the decisions made as a result of the accumulated population statistics.
No matter the use, the need for accurate, reliable and efficient maintenance of vital records is essential. Both in fulfilling legislative obligations as well as in minimizing the budgets associated with running the Registry.
Changing social and government considerations, including those pertaining to national security, also increase the demand for delivering new and relevant information services. And so BDM systems must be flexible and powerful to suit those constantly adapting responsibilities of the Office.
As a cornerstone of 'proof of identity', vital records and the verification of certificate information are a vital part of the society's framework and security.
A centralised, secure, fast, reliable, efficient, feature rich and cost-effective software solution is essential to deliver services
This is Promadis BDM
Birth Registrations (Birth Records, Birth Statistics, Birth Certificates)
Death Registrations (Death Records, Death Statistics, Death Certificates)
Marriage Registrations (Marriage Records, Marriage Statistics, Marriage Certificates)
Divorce Registrations
Re-assignment of Sex Registrations
Adoption Registrations
Change of Name Registrations
Front Counter Processing
Cashier Management
Mail Order Processing
Certificate Production (Standard or Special Certificates)
Marriage Celebrant Management
Funeral Director Management
Management Reporting
Internet Certificate Validation Service
Internet Certificate Ordering and Payment Service
Alert
Enquiries
Super Search
Also available is the optional integration of Promadis BDM with the Promadis Enterprise Financials to provide an even more powerful and integrated management facility.
Promadis BDM
Is purpose-built, fully featured and fully integrated.
Is designed and enhanced in close partnership with our users.
Intelligently integrates the Registry's functions to increase productivity.
Reduces costs and provides a faster and more efficient customer service.
Can be modified to specifically meet unique needs and legislation changes.

Our clients include
Births Deaths and Marriages in South Australia (Adelaide)
Births Deaths and Marriages in Northern Territory (Darwin and Alice Springs)
Births Deaths and Marriages in The Australian Capital Territory (Canberra)
Births Deaths and Marriages in Nauru (Yaren)
PROMADIS BDM
Accuracy, Visibility & Efficiency