Technology Services
Promadis Technology Services
Giving clients priority on-call access to an extensively and diversely qualified IT support team as if those individuals were 'on staff', but without the inherent cost.
Providing the highest levels of quality support by assigning IT specialists not generalist computer jack-of-all-trades.
Fixing the root cause of IT problems rather than just providing short term 'band aid' mends for individual symptoms. Our charter being to ensure that problems are properly fixed … and remain fixed.
Providing pivotal IT audit and consultancy services that help clients leverage technology to achieve real strategic business advantages … and genuine ROI.
In the company of a great many other senior executives, you may well have several very serious concerns and worries when it comes to IT.
Concern 1;
That Current IT Operations Are Damaging Your Business?
The day-to-day working of computer systems is very much a matter of dollars and cents. When things are not working as they should be there is a considerable impact on efficiency and profitability. Problems have a major influence on customer service, cash flow and growth. And unresolved IT issues also have implications on your legal obligations and continuity planning.
For example, when you look at your own data processing, do you
Measure the real business impacts that result when any computer system is off the air?
Accept IT 'outages' as unavoidable or, alternatively demand that these will not occur?
Know your exposure to prosecution as a result of using unlicensed software?
Know if your data could be fully and quickly recovered if your computer crashed?
Get the business information you want, in the form you want it, precisely when you want it?
Have an effective IT recovery plan for risks such as fire?
Feel confident that legislative requirements for document and email storage, and subsequent retrieval, are being met.
Feel your IT is an obstacle to productivity improvements rather than being a potent asset?
Know the risk of Internet hackers or ex-staff accessing your network?
Know if the introduction of IT wireless connections will open your network to public view?
Feel frustration at having to fix the same IT problems again, and again?
Have systems that demand a gaggle of backdoor, error prone and often manual 'work-arounds' so you can run your business the way you want to?
Wonder why hardware and software changes involve such major cost and disruption?
If your answer, to even a few of these questions, gives some cause for concern, may we suggest you call Promadis Technology Services.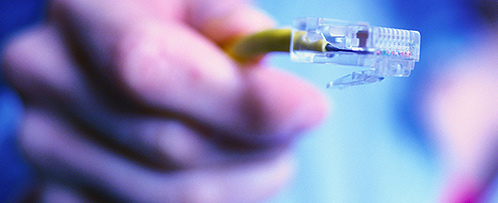 Concern 2:
Worried That Your IT Is Not Making A Genuine Strategic Business Contribution?
A lot of IT makes bold promises about what it will achieve. Trouble is, that there is often vast difference between promise and reality.
That's why, there are significant strategic questions that confront management when they review their company's IT.
Among the most common of these being
Is our IT a workable part of our disaster recovery (business continuity) plans?
Is IT delivering precisely what we want?
Do systems mirror our company's processes and procedures, work the way we to work and do things the way we do things?
Are our IT plans supporting our strategic aims and objectives? Our plans for growth? Our thoughts about new products or markets? Or our aim to introduce new business practices or efficiencies?
What precisely is our IT strategy for the next 1, 2 or 5 years? What technology do we need to need to meet objectives? What will this cost and what will be the real ROI?
Promadis Technology Services sets out to energetically and effectively help you powerfully address answer all such questions.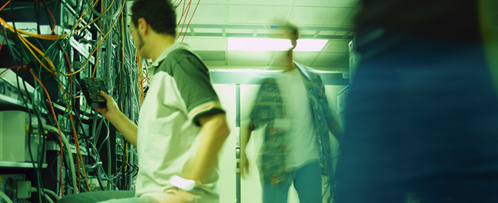 How Precisely Can We Help?
The extensive range of Promadis Technical Services includes
IT Project Management services
Systems installation
Network design
Hardware supply and support
Desktop software supply and support
Network server supply and support
Applications software supply, development, modification and support
Contracted systems administration
Internet security and services
Strategic IT planning, development and deployment
Disaster recovery and systems backup solutions
Barcode and RFID technology supply
Site software and hardware compliance audits
Software integration services
Management reporting systems development
Standards development and project definition consulting
The process we use is highly consultative. Objectives are examined from a tactical management viewpoint as well as from a day-to-day operational perspective. With the outcome being a definition of specific hardware and software requirements that will precisely match each individual client's exact requirements, business operations, industry demands and strategic ambitions.

Our Skills Set
The very extended range of technologies in which we are highly experienced include:
Microsoft


Operating Systems

Windows Server
Small Business Server (SBS)
XP
Vista

Server Applications

SQL Server
Exchange
ISA Server
Terminal Server

Desktop Applications

Office Suite (Word, Excel, Outlook, PowerPoint, Access, Publisher, Visio)

Red Hat

Linux Enterprise Server

Hewlett Packard

Proliant Servers & storage products
Desktops & Notebooks
Printers
UPS
Procurve Switches
Racks

Kyocera

Printers

Symantec

Anti Virus & security products
Backup Exec

Linksys (Cisco)

Networking products

TigerLogic

D3 DBMS

ONgroup
ONware
IBM
UniVerse
Promadis also has access to many other technology products and services through various distribution channels as a solutions provider.
Our Technology Partners
Internode (Authorised Partner)
HP (Authorised Reseller)
Microsoft (Partner Program)
TigerLogic (Value Added Reseller)
IBM (SB+ VAR)
All brands and products are registered trademarks of the respective organisations.
PROMADIS Technology Services
Making your IT work. Precisely as it should.